Ngā Iwi i Te Rohe o Te Waiariki has brought together some of the top science and technology minds from across Aotearoa today to finalise a roadmap to developing a world-class aquaculture industry in the Bay of Plenty.
BOP Iwi Aquaculture Chairman and Te Taumata Chairman, Chris Karamea Insley, says the hui has been about prioritising the long, medium and short-term projects that align with iwi values, vision and goals.
"Today has been about finalising our roadmap so we have a clear, joint plan, combining western science with mātauranga Māori for the advancement of one of the fastest growing sectors in our rohe.
"We look forward to sharing this finalised roadmap with our hapū, whānau and wider communities so, together, we can build a truly world-class industry that feeds our local economy and provides jobs for our people."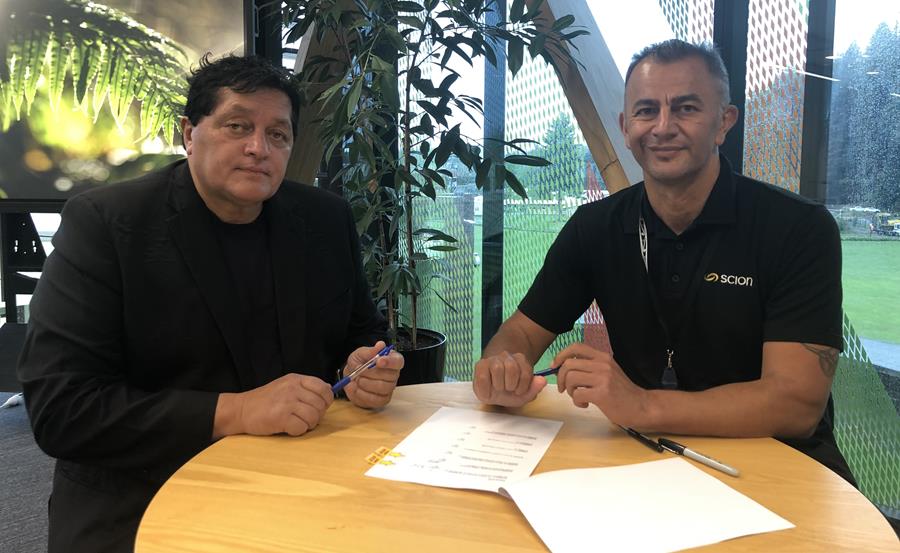 Scion joins iwi-science consortium
Cementing its working relationship with Waiariki iwi, Forest Research Institute, Scion, has signed the existing Memorandum of Understanding (MoU), joining the science and technology consortium.
Scion Acting Chief Executive Hemi Rolleston signed on behalf of the institute, along with Mr Insley, representing the iwi collective.
Mr Rolleston says the opportunity to work with iwi is a great privilege and opportunity.
"This MoU fully aligns with our aspiration to work closely with Māori for a transition to a sustainable Aotearoa.
"We have experienced the magic at the interface between mātauranga Māori and global science and we are looking forward to recreating this here as well."
Scion General Manager Forests to Biobased Products, Florian Graichen, says Scion's 2030 goals for New Zealand are well aligned with the aspirations of value-driven, innovative and practical solutions for Māori, New Zealand and the global research community.
"We are excited to contribute our broad expertise, specifically around material science and biotechnology, to this strategic partnership."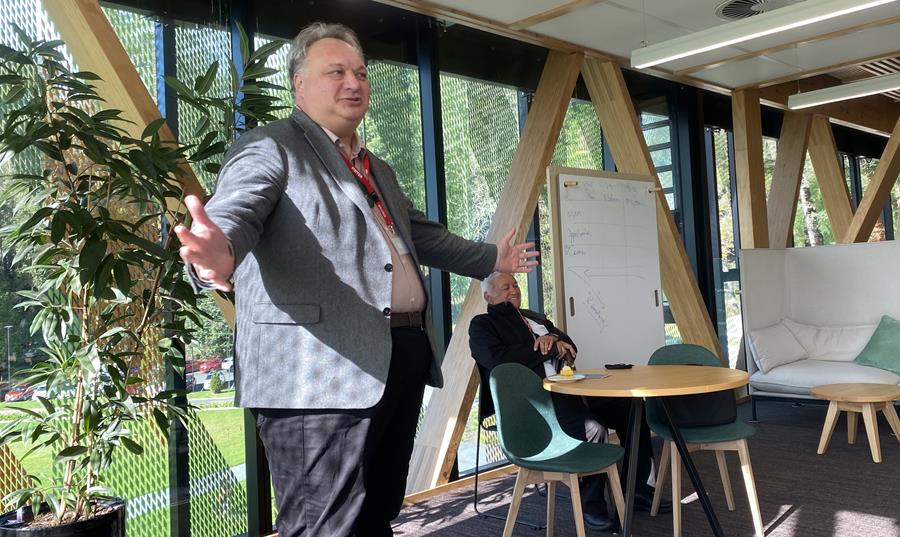 What collaboration brings to the table
Setting the scene for the hui, each science and technology partner, iwi entity and government agency gave a short presentation on their current projects and stake in the aquaculture industry.
This exercise highlighted the varied positions of each organisation on the value chain (below).

Mr Insley says by collaborating in the aquaculture space – as opposed to working individually and competing for funding – "we can ensure we cover every aspect of the value chain and capitalise on opportunities".
The presentations also outlined some of the impressive research and projects underway within each organisation, such as the development of robots to perform monitoring and assessments at sea, the kingfish RAS development at the Northland Marine Research Centre and the clinical trials to prove the health benefits of "the humble mussel".
The presentation slides can be found here: Cawthron Institute | Plant and Food Research | NIWA | University of Waikato | Te Ohu Kaimoana | MPI | Scion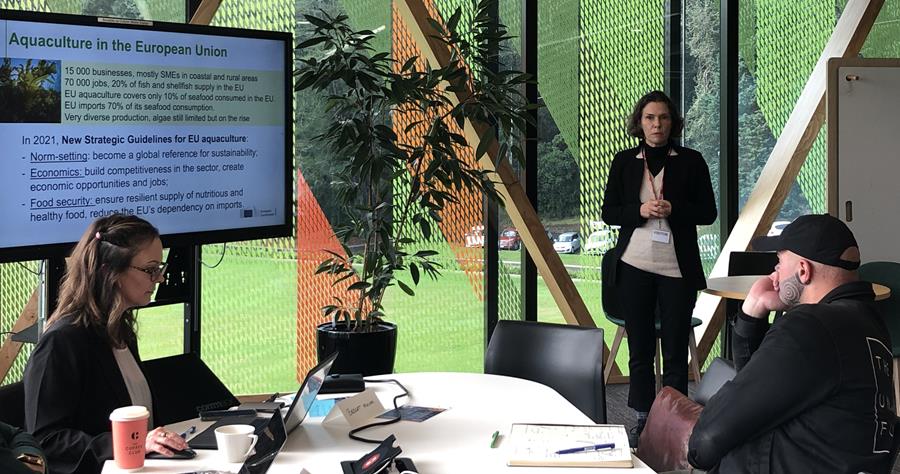 New Zealand's relationship with the European Union
Caroline Lambert, Head of Trade and Economic Section for the Delegation of the European Union (EU) to New Zealand, provided an insight into the NZ/EU relationship and the shared interests in the aquaculture industry.
In particular, Ms Lambert highlighted the opportunity to utilise the €100 billion (NZD $165b) Horizon Europe research fund.
Formal negotiations to include Aotearoa in this will begin soon, easing New Zealand's access to not only EU funding but also international partnerships.
Examples of current Horizon aquaculture calls for research include:
Innovative food from marine and freshwater ecosystems
Alternative protein friendly sustainable and health food environment
Sea to fork transparency and consumer engagement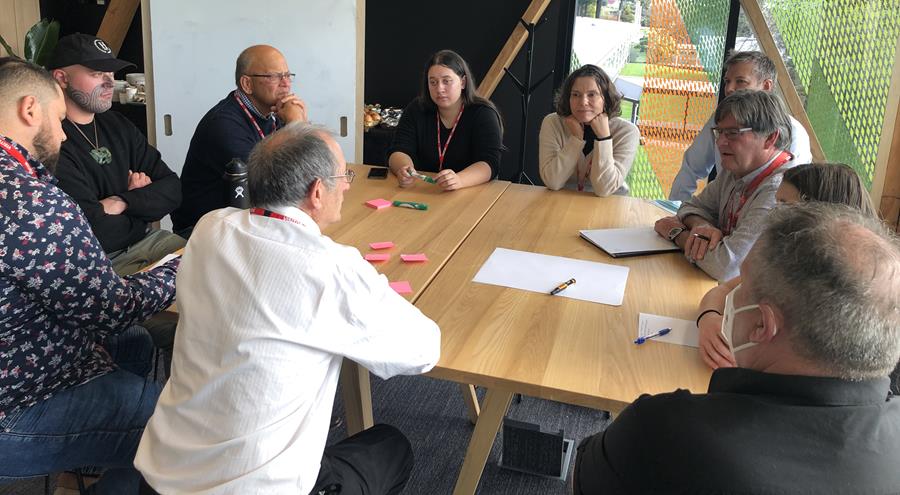 Creating a roadmap to grow the blue economy
The second half of the hui focused on identifying the short, medium and long-term challenges and opportunities present in the aquaculture industry.
Forming break-out groups that deliberately mixed scientists, iwi and rangatahi, attendees discussed not only what the opportunities and challenges are, but also the actions that can be taken now and in the near future to maximise/mitigate them.
From overfishing and pollution solutions to the creation of high-value Māori products, sustainable fish foods and algae innovation, the consortium is committed to working together to improve aquaculture in the Waiariki rohe, and the rest of Aotearoa.
These challenges, opportunities and solutions will be outlined in more detail in the finalised roadmap.